John bullock - hendrix
A B C D E F G H I J K L M N O P Q R S T U V W X Y Z
Adam Rogers (3) Django Reinhardt (5) Jimmy Bruno (1) Larry Coryell (1) Rene Thomas (1) Allan Holdsworth (7) Ed Bickert (3) Jimmy Raney (1) Lenny Breau (10) Robben Ford (2) Baden Powell (5) Emily Remler (1) João Gilberto (3) Martin Taylor (1) Scott Henderson (4) Badi Assad (2) Fareed Haque (1) Joe Pass (13) Mick Goodrick (3) Stanley Jordan (1) Barney Kessel (5) Gabor Szabo (1) John Abercrombie (2) Mike Stern (16) Steve Cardenás (1) Ben Monder (5) George Benson (15) John Mclaughlin (11) Mike Walker (1) Steve Kahn (3) Bill Frisell (2) Grant Green (10) John Scofield (33) Nelson Veras (1) Tal Farlow (2) Bireli Lagrene (2) Herb Ellis (2) Jonathan Kreisberg (4) Oscar Aleman (1) Tim Miller (1) Brad Shepik (2) Hiram Bullock (3) Kenny Burrell (5) Pat Martino (24) Vic Juris (1) Carlos Santana (2) Jim Hall (25) Kevin Eubanks (1) Pat Metheny (75) Wayne Krantz (2) Charlie Christian (31) Jimi Hendrix (4) Kurt Rosenwinkel (20) Paulinho Da Viola (1) Wes Montgomery (56) Dan Adler (12) Jimi Page (1) Larry Carlton (2) Peter Bernstein (23) All Solos Artist Song Album Source Notes Adam Rogers Bobo The Art of the Invisible OBM Jazz Transcription by Olivier Boyer-Masutti. Theme is available. Adam Rogers Cheryl Time and the Infinite Bruce Saunders Adam Rogers The Susser Initial Wisdom (Scott Colley) Phil Sargent Allan Holdsworth Above and Below Sixteen Men of Tain Lucas Pickford Transcription by Alex Rogowski. Allan Holdsworth Countdown None Too Soon Luckas Pickford Transcription by Tom Freyes. Allan Holdsworth Countdown None Too Soon Lucas Pickford Transcription by Tom Freyes. Allan Holdsworth Devil Take the Hindmost metal Fatigue Luckas Pickford Allan Holdsworth Devil Take The Hindmost Metal Fatigue Lucas Pickford Transcription by Steve Vai. Allan Holdsworth Joshua Secrets Lucas Pickford Transcription by Mark Small. Allan Holdsworth Jousha Secrets Luckas Pickford Transcription by Mark Small. Baden Powell Euridice Poema on Guitar A Guitarist's Notebook Transcription by Alex Rogowski. Audio is available. Requires Google Docs account. Baden Powell Euridice (alternate intro) Seresta Brasileira A Guitarist's Notebook Audio is available. Requires Google Docs account. Baden Powell Na Gafieira do Vidigal Solitude on Guitar A Guitarist's Notebook Transcription by Alex Rogowski. Audio is available. Requires Google Docs account. Baden Powell Samba do Avião A Vontade A Guitarist's Notebook Audio is available. Requires Google Docs account. Baden Powell Sorongaio A Vontade A Guitarist's Notebook Transcription by Alex Rogowski. Audio is available. Requires Google Docs account. Badi Assad Emotiva Echoes of Brazil A Guitarist's Notebook Audio is available. Requires Google Docs account. Badi Assad Estudo para Violão Echoes of Brazil A Guitarist's Notebook Transcription by Alex Rogowski. Audio is available. Requires Google Docs account. Barney Kessel All The Things You Are (page 2 ) Continuum Barney Kessel Just Friends Casa Valdez Studio Transcription by Pere Soto. Barney Kessel Minor Mood The Poll Winners A Guitarist's Notebook Audio is available. Requires Google Docs account. Barney Kessel Satin Doll Transcription's Pool Barney Kessel You Go To My Head The Poll Winners A Guitarist's Notebook Audio is available. Requires Google Docs account. Ben Monder Along Came Betty (excerpt) Live at Smalls 27/08/09 (Ben Monder/Hans Glaswischnig) Jens Larsen Ben Monder Long Ago and Far Away Live at Smalls 27/08/09 (Ben Monder/Hans Glaswischnig) Jens Larsen Ben Monder OK Chorale Flux The Jazz Education Database Transcription by Jeremey Poparad. Includes Drew Gress's solo on bass. Ben Monder Sleep Dust The Jazz Education Database Transcription by Jeremey Poparad. Ben Monder Trip North (Jerome Sabbagh) Petri Krzywacki Bill Frisell Body and Soul On Broadway,vol. 2 A Guitarist's Notebook Transcription by Alex Rogowski. Audio is available. Requires Google Docs account. Bill Frisell Bye Ya (page 2 , 3 , 4 ) Continuum Includes theme,with tenor sax score (Joe Lovano) Bireli Lagrene Paris Stuggart Aria (with Jaco Pastorius) Luckas Pickford Bireli Lagrene Paris Lucas Pickford Transcription by Mark Small. Brad Shepik Air Places We Go Bruce Saunders Transcription by LaRue Nickelson. Brad Shepik Carbonic Human Activity Bruce Saunders Transcription by Mick Fryer. Carlos Santana Black Magic Woman intro solo Transcription's Pool Carlos Santana Smooth Transcription's Pool Charlie Christian A Smo-o-o-oth One (at page 49) Music Open Source Transcription by . Part of Charlie Christian –Legend of the Jaz Guitar e-book. Tablature is available. Charlie Christian AirMail Special (at page 48) Music Open Source Transcription by . Part of Charlie Christian –Legend of the Jaz Guitar e-book. Tablature is available. Charlie Christian All-Star Strut (at page 60) Music Open Source Transcription by . Part of Charlie Christian –Legend of the Jaz Guitar e-book. Tablature is available. Charlie Christian Benny's Bugle The Genius of the Electric Guitar Transcription's Pool Charlie Christian Breakfast Feud (at page 52) Music Open Source Transcription by . Part of Charlie Christian –Legend of the Jaz Guitar e-book. Tablature is available. Charlie Christian Dinah (at page 62) Music Open Source Transcription by . Part of Charlie Christian –Legend of the Jaz Guitar e-book. Tablature is available. Charlie Christian Flying Home (at page 61) Music Open Source Transcription by . Part of Charlie Christian –Legend of the Jaz Guitar e-book. Tablature is available. Charlie Christian Flying Home (at page 67) Music Open Source Transcription by . Part of Charlie Christian –Legend of the Jaz Guitar e-book. Tablature is available. Charlie Christian Gone with "What"Wind The Genius of Electric Guitar A Guitarist's Notebook Audio is available. Requires Google Docs account. Charlie Christian Good Enough To Keep (at page 57) Music Open Source Transcription by . Part of Charlie Christian –Legend of the Jaz Guitar e-book. Tablature is available. Charlie Christian Gran Slam (at page 44) Music Open Source Transcription by . Part of Charlie Christian –Legend of the Jaz Guitar e-book. Charlie Christian Haven't Named It Yet (at page 64) Music Open Source Transcription by . Part of Charlie Christian –Legend of the Jaz Guitar e-book. Tablature is available. Charlie Christian Honeysuckle Rose JazzItalia Transcription by Pietro Nicosia. MP3 file (with slowed down version) is available. Charlie Christian Honeysuckle Rose Free-Scores Transcription by Guy Bergeron. Includes tablature. MP3 file is available. Charlie Christian I Found A New Baby (at page 50) Music Open Source Transcription by . Part of Charlie Christian –Legend of the Jaz Guitar e-book. Tablature is available. Charlie Christian I Got Rhythm,Take 2 ,chorus A (at page 47) Music Open Source Transcription by . Part of Charlie Christian –Legend of the Jaz Guitar e-book. Tablature is available. Charlie Christian I Got Rhythm,Take 2 ,Chorus B (at page 68) Music Open Source Transcription by . Part of Charlie Christian –Legend of the Jaz Guitar e-book. Tablature is available. Charlie Christian I Never Knew (at page 55) Music Open Source Transcription by . Part of Charlie Christian –Legend of the Jaz Guitar e-book. Tablature is available. Charlie Christian I've Found a New Baby Free-Scores Transcription by Guy Bergeron. Includes tablature. MP3 file is available. Charlie Christian On The Alamo (at page 51) Music Open Source Transcription by . Part of Charlie Christian –Legend of the Jaz Guitar e-book. Tablature is available. Charlie Christian Rose Room Jazz Guitar Includes tablature Charlie Christian Rose Room (at page 65) Music Open Source Transcription by . Part of Charlie Christian –Legend of the Jaz Guitar e-book. Tablature is available. Charlie Christian Rose Room Free-Scores Transcription by Guy Bergeron. Includes tablature. MP3 file is available. Charlie Christian Royal Garden Blues The Genius of the Electric Guitar The Jazz Chameleon Charlie Christian Royal Garden Blues (at page 53) Music Open Source Transcription by . Part of Charlie Christian –Legend of the Jaz Guitar e-book. Tablature is available. Charlie Christian Seven Come Eleven (at page 63) Music Open Source Transcription by . Part of Charlie Christian –Legend of the Jaz Guitar e-book. Tablature is available. Charlie Christian Six Appeal (at page 58) Music Open Source Transcription by . Part of Charlie Christian –Legend of the Jaz Guitar e-book. Tablature is available. Charlie Christian Stardust JazzItalia Transcription by Pietro Nicosia. MP3 file is available. Charlie Christian Stardust (at page 56) Music Open Source Transcription by . Part of Charlie Christian –Legend of the Jaz Guitar e-book. Tablature is available. Charlie Christian Till Tom Special (at page 59) Music Open Source Transcription by . Part of Charlie Christian –Legend of the Jaz Guitar e-book. Tablature is available. Charlie Christian Wholly Cats (at page 54) Music Open Source Transcription by . Part of Charlie Christian –Legend of the Jaz Guitar e-book. Tablature is available. Dan Adler Crazeology Soundclick Udo Wiemann Dan Adler Fantasy in D YouTube video Udo Wiemann Dan Adler Happens To You Soundclick Udo Wiemann Dan Adler If I Were A Jazz Man All Things Familiar Udo Wiemann Dan Adler It Could Happen To You YouTube video Udo Wiemann Dan Adler My Shining Hour (slow) YouTube video Udo Wiemann Dan Adler My Shining Hour (fast) YouTube video Udo Wiemann Dan Adler Ornithology YouTube video Udo Wiemann Dan Adler Stablemates YouTube video Udo Wiemann Dan Adler Tangerine YouTube video Udo Wiemann Dan Adler Who Can I Turn To YouTube video Udo Wiemann Dan Adler Wiggy YouTube video Udo Wiemann Django Reinhardt After You've Gone Djangology A Guitarist's Notebook Audio is available. Requires Google Docs account. Django Reinhardt Anniversary Song John McGann Django Reinhardt Flèche D'or (page 2 , 3 ) Continuum Transcription by Django Reinhardt Minor Swing Minor Swing Jazz Guitar Includes tablature Django Reinhardt Swingin'with Django Djangologie 6 A Guitarist's Notebook Audio is available. Requires Google Docs account. Ed Bickert Do Nothing Till You Hear From Me YouTube video Jazz Guitar Includes tablature Ed Bickert I'm Old Fashioned Roy Patterson Includes tablature and solo analysis . Ed Bickert Just Squeeze Me Pure Desmond A Guitarist's Notebook Audio is available. Requires Google Docs account. Emily Remler In Your Own Sweet Way (page 2 ) Continuum Fareed Haque Woodstock Deja Vu A Guitarist's Notebook Transcription by Alex Rogowski. Audio is available. Requires Google Docs account. Gabor Szabo Spellbinder Spellbinder Steve Kahn MP3 file and solo analysis are available. George Benson Affirmation Breezin Luckas Pickford George Benson Affirmation Breezin' Lucas Pickford George Benson At The Mambo Inn Tenderly JazzItalia Transcription by Francesco Lesi. MP3 file (with a slowed down version) is available. George Benson Big Fat Lady Cookbook Jörg Heuser George Benson Bossa Rocka George Benson Cookbook Steve Kahn The theme , MP3 file and solo analysis are available. George Benson Little Train White Rabbit A Guitarist's Notebook Transcription by Alex Rogowski. Audio is available. Requires Google Docs account. George Benson Midnight Creeper Midnight Creeper (Lou Donaldson) Jörg Heuser George Benson My Latin Brother Bad Benson A Guitarist's Notebook Transcription by Alex Rogowski. Audio is available. Requires Google Docs account. George Benson On Broadway Weekend in . Jörg Heuser George Benson So What Beyond The Blue Horizon Jörg Heuser George Benson Stella By Starlight (page 2 , 3 ) Continuum George Benson Stella By Starlight YouTube video Jazz Guitar Includes tablature George Benson The Borgia Stick Cookbook dochauser George Benson The Borgia Stick Cookbook Jörg Heuser George Benson Top of the World (page 2 ) Continuum Grant Green Airegin The Complete Quartets with Sonny Clark Bruce Saunders Grant Green But Not For Me Up at Minton's (Stanley Turrentine) Bruce Saunders Grant Green Green Dolphin St. The Complete Quartets with Sonny Clark Bruce Saunders Grant Green If I Should Lose You Born To Be Blue Jazz Guitar Includes tablature Grant Green If I Should Lose You Born To Be Blue John Groves Grant Green Mambo Inn The Latin Bit Steve Kahn MP3 file and solo analysis are available. Grant Green Old Folks Grantstand A Guitarist's Notebook Audio is available. Requires Google Docs account. Grant Green Solid Solid Bruce Saunders Grant Green The Best Things In Life Are Free Workout (Hank Mobley) A Guitarist's Notebook Audio is available. Requires Google Docs account. Grant Green What Is This Thing Called Love Complete Quartets with Sonny Clark Bruce Saunders Herb Ellis Tenor Madness YouTube video Even Samuels Last chorus only. Solo analysis is available. Jonathan Kreisberg Minor Leaps (page 2 ) Unearth Even Samuels Kenny Burrell Freight Trane Jphn Coltrane and Kenny Burrell OBM Jazz Transcription by Olivier Boyer-Masutti. Kenny Burrell Mambo Twist Bluesin'Around Saxopedia Transcription by Federico Maniero. Includes tablatures. Kenny Burrell Moten Swing Bluesin'Around Petri Krzywacki Includes tableture. Kenny Burrell Soul Lament Midnight Blue Jörg Heuser Kenny Burrell Stompin'at the Savoy A Generatio Ago Today Steve Kahn MP3 file, RealAudio file and solo analysis are available. Kevin Eubanks The Novice Bounce Continuum Kurt Rosenwinkel 26-2 Everything Will Be All Right (Jakob Dinesen) Bruce Saunders Transcription by Tobias Ottsen. Slowed-down audio file is available. Kurt Rosenwinkel All Or Nothing At All Ballad Session (Mark Turner) Jens Larsen Kurt Rosenwinkel All or Nothing At All Ballads (Mark Turner) Phil Sargent Kurt Rosenwinkel Almost Home Vertigo (Chris Potter) Phil Sargent Kurt Rosenwinkel Chords The Remedy The Jazz Education Database Transcription by Jeremey Poparad. Kurt Rosenwinkel Conception Intuit Bruce Saunders Transcription by Luigi Alvarado. Slowed-down audio file is available. Kurt Rosenwinkel Dewey Square Intuit Bruce Saunders Slowed-down audio file is available. Kurt Rosenwinkel Flute The Remedy Bruce Saunders Transcription by Jocab Liang. Kurt Rosenwinkel How Deep Is The Ocean Intuit Bruce Saunders Kurt Rosenwinkel I Wish I Knew I Wish I Knew (Chris Cheek) Jens Larsen Kurt Rosenwinkel I'll Be Seeing You I Wish I Knew (Chris Cheek) Jens Larsen Kurt Rosenwinkel In The Pocket In The Pocket (Miles Donahue) Bruce Saunders Kurt Rosenwinkel Inner Urge Udo Wiemann Kurt Rosenwinkel Jackie's Place Dharma Day (Mark Turner) Bruce Saunders Transcription by Chris Juris. Kurt Rosenwinkel Lazybird East Coast Love Affair Bruce Saunders Kurt Rosenwinkel Pannonica East Coast Love Affair Bruce Saunders Kurt Rosenwinkel 'Round Midnight Reincarnation of a Lovebird (Paul Motian) Bruce Saunders Kurt Rosenwinkel Segment Intuit Bruce Saunders Transcription by Diego Ricco. Kurt Rosenwinkel Serenity Live in Rotterdam OBM Jazz Transcription by Olivier Boyer-Masutti. Kurt Rosenwinkel Time Out The Stars East Coast Love Affair Bruce Saunders Transcription by Mark McKnight. Larry Carlton Smiles And Smiles To Go Alone But Never Alone Luckas Pickford Larry Carlton Smiles And Smiles To Go Alone But Never Alone Lucas Pickford Larry Coryell Dragon Gate Spaces Revisited MBRS Sound Design Lenny Breau Blues Theme The Velvet Touch of Lenny Breau Mike Stockbridge Lenny Breau Cascade Standard Brands (duet with Chet Atkins) Ronald Cid Zip file contains individual pages. Includes guitar tablature. Lenny Breau Cattle Call Standard Brands (duet with Chet Atkins) Ronald Cid Zip file contains individual pages. Includes guitar tablature. Lenny Breau Days of Wine and Roses 5 O'Clock Bells Ronald Cid Zip file contains individual pages. Includes guitar tablature. Lenny Breau Music To Watch Girls By Ronald Cid Zip file contains individual pages. Includes guitar tablature. Lenny Breau Somebody's Knocking Standard Brands (duet with Chet Atkins) Ronald Cid Zip file contains individual pages. Includes guitar tablature. Lenny Breau Sweet Georgia Brown Ronald Cid Zip file contains individual pages. Includes guitar tablature. Lenny Breau What Is This Thing Called Love Cabin Fever (also this video ) Jazz Guitar Includes tablature Lenny Breau What Is This Thing Called Love Petri Krzywacki Includes tablature. Lenny Breau When You Wish Upon a Star Ronald Cid Zip file contains individual pages. Includes guitar tablature. Martin Taylor I Remember Clifford In Concert A Guitarist's Notebook Audio is available. Requires Google Docs account. Mick Goodrick Coral The New Quartet (Gary Burton) Luckas Pickford Mick Goodrick Coral The New Quartet (Gary Burton) Lucas Pickford Mick Goodrick In Your Own Sweet Way Sunscreams OBM Jazz Transcription by Olivier Boyer-Masutti. Mike Stern Everything Changes Give and Take Brent Struntzner Transcription by Martin Cartwright. Mike Stern Fat Time Man with the Horn (Miles Davis) Luckas Pickford Mike Stern Fat Time (3 pages) Continuum Mike Stern Fat Time Man With The Horn (Miles Davis) Lucas Pickford Transcription by Mark Small. Mike Stern Flight Time Glass Menagerie DVD (Billy Cobbham) Saxopedia Transcription by Dana Wright. Mike Stern Freddie Freeloader Odds or Evens Brent Struntzner Transcription by Peter Sklaroff. Mike Stern Giant Steps Give and Take Brent Struntzner Transcription by Martin Cartwright. Mike Stern Giant Steps Give and Take Transcription's Pool Mike Stern Giant Steps Given And Take Lucas Pickford Transcription by . Mike Stern Goodbye Again Upside Downside Luckas Pickford Mike Stern Goodbye Again Upside Downside Lucas Pickford Mike Stern Nardis Standards (and other songs) Brent Struntzner Transcription by Martin Cartwright. Mike Stern Suspone (page 2 ) Continuum Mike Stern Suspone Transcription's Pool Mike Stern Utta Town Transcription's Pool Includes bass part Mike Stern Walkie Talkie Odds or Evens Brent Struntzner Transcription by Peter Sklaroff. Mike Walker Quietly Peeping Around Corners Petri Krzywacki Nelson Veras My Funny Valentine (page 2 , 3 , 4 ) Continuum Transcription by Donald Regner Oscar Aleman Dedos Duros Oscar Aleman Con Ritmos de Brazil A Guitarist's Notebook Audio is available. Requires Google Docs account. Pat Martino A Little Quiet New View! Steve Kahn MP3 file, RealAudio file,and solo analysis are available. Pat Martino Alone Came Betty (alternate take) Udo Wiemann Pat Martino Alone Together Footprints Phil Sargent Pat Martino Angel Eyes The Good Life (Willis Jackson) Jörg Heuser Pat Martino Dozen Tank Think Tank Jörg Heuser Pat Martino Full House Remember Jörg Heuser Pat Martino How Insensitive Footprints Jazz Guitar Includes tablature Pat Martino Impressions Cream Luckas Pickford Pat Martino Impressions Transcription's Pool Pat Martino Impressions Cream Lucas Pickford Pat Martino Just Friends (page 2 , 3 , 4 , 5 ) Continuum Pat Martino Just Friends El Hombre Lucas Pickford Transcription by Mike Valeras. Pat Martino Olee We'll Be Together Again Jörg Heuser Pat Martino Oleo Live At Yoshi's Jörg Heuser Pat Martino Once I Loved El Hombre Luckas Pickford Transcription by Steve Khan. Pat Martino Once I Loved El Hombre Steve Kahn MP3 file and solo analysis are available. Pat Martino Once I Loved El Hombre Lucas Pickford Transcription by Steve Khan. Pat Martino Sandu Four Dimensions (Don Patterson) Steve Kahn MP3 file, RealAudio file,and solo analysis are available. Pat Martino Santa Claus Is Coming To Town Holiday Soul (Don Petterson) Steve Kahn MP3 file and solo analysis are available. Pat Martino St. Thomas Lfe Force (Eric Kloss) Steve Kahn MP3 file, RealAudio file and solo analysis are available. Pat Martino Stringin'the Jug Night Letter (Sonny Stitt) A Guitarist's Notebook Audio is available. Requires Google Docs account. Pat Martino Sunny (page 2 , 3 ) Transcription's Pool Pat Martino The Breeze and I Bar Wars (Willis "Gatortail"Jackson) Steve Kahn MP3 file, RealAudio file,and solo analysis are available. Pat Martino Two Weighs Out Stone Blue Jörg Heuser Pat Metheny (Go) Get It Trio 99-> 00 The Pat Metheny Page Transcription by Matthew Waldo. Pat Metheny (It's Just) Talk Still Life (Talking) The Pat Metheny Page Transcription by Vincent Ong. Pat Metheny All The Things You Are Question and Answer The Pat Metheny Page Transcription by Tony Elwood Pat Metheny Angel Eyes 'Till We Have Faces Soufflant EJMA Transcription by Pascal Lefloch. Bb and Eb versions are available. Pat Metheny Angel Eyes (page 2 ) Till We Have Faces (Gary Thomas) Continuum Transcription by Pascal Le Floch Pat Metheny Angel Eyes 'Till We Have Faces (Gary Thomas) Transcription's Pool Pat Metheny Antonia Secret Story The Pat Metheny Page Transcription by Ville Väänänen. Pat Metheny Are We There Yet? Letter From Home The Pat Metheny Page Transcription by Vladimir Nikolov. Pat Metheny Beat 70 The Road To You The Pat Metheny Page Transcription by Anders Petterson. Pat Metheny Better Days Ahead The Road To You The Pat Metheny Page Transcription by Armand Nunez. Pat Metheny Better Days Ahead Letter from Home The Pat Metheny Page Transcription by Tony Elwood. Pat Metheny Bright Size Life Brigh Size Life Luckas Pickford Pat Metheny Bright Size Life Bright Size Life The Pat Metheny Page Transcription by Aaron Kumove. Pat Metheny Bright Size Life Bright Size Life Lucas Pickford Pat Metheny Cantaloupe Island The Pat Metheny Page Transcription by Herbert Berthold Pat Metheny Cathedral in a Suitcase Secret Story The Pat Metheny Page Transcription by Vladimir Nikolov. Pat Metheny Cinema Paradiso Beyond the Missouri Sky The Pat Metheny Page Transcription by Valter De Michiel. Pat Metheny Country Roads Like Minds (with Gary Burton,Chick Corea) Soufflant EJMA Transcription by Pascal Lefloch. Bb and Eb versions are available. Pat Metheny Country Roads Like Minds (Gary Burton) OBM Jazz Transcription by Olivier Boyer-Masutti. Theme is available. Pat Metheny Don't Forget Jim Hall and Pat metheny The Pat Metheny Page Transcription by Wilson Lam. Pat Metheny Every Day (I Thank You) 80/81 The Pat Metheny Page Transcription by Ville Väänänen. Pat Metheny Every Summer Night Letter from Home The Pat Metheny Page Transcription by Claes Wikdahl. The MIDI file is available. Pat Metheny Facing West Secret Story The Pat Metheny Page Transcription by Claes Wikdahl. The MIDI file is available. Pat Metheny Falling Grace Jim Hall and Pat Metheny Pat Metheny Farmer's Trust Travels The Pat Metheny Page Transcription by Ville Väänänen. Pat Metheny Follow Me Imaginary Day The Pat Metheny Page Transcription by Claes Wikdahl. Pat Metheny Have You Heard Letter From Home The Pat Metheny Page Transcription by Eric Goosemberg. Pat Metheny Here To Stay We Live Here The Pat Metheny Page Transcription by Herbert Berthold. Pat Metheny If I Could First Circle The Pat Metheny Page Transcription by Ville Väänänen. Pat Metheny James Offramp The Pat Metheny Page Transcription by Richard Forslund. The MIDI file is available. Pat Metheny James Offramp Lucas Pickford Pat Metheny Lakes Watercolors A Guitarist's Notebook Audio is available. Requires Google Docs account. Pat Metheny Last Train Home Still Life (Talking) The Pat Metheny Page Transcription by Claes Wikdahl. The MIDI file is available. Pat Metheny Last Train Home Still Life (Talking) JazzItalia Transcription by Enzo Orefice. MP3 file is available. Pat Metheny Lonely Woman Rejoicing The Pat Metheny Page Transcription by Valter De Michiel. Pat Metheny Mas Alla (Beyond) First Circle The Pat Metheny Page Transcription by Ville Väänänen. Pat Metheny Minuano (Six Eight) Still Life (Talking) The Pat Metheny Page Transcription by Ville Väänänen. Pat Metheny Missouri Uncompromised Bright Size Life The Pat Metheny Page Transcription by Aaron Kumove. Pat Metheny No Matter What I Can See Your House From Here The Pat Metheny Page Transcription by Enzo Pafumi. Pat Metheny Nothing Personal Michael Brecker Luckas Pickford Pat Metheny Nothing Personal Michael Brecker Lucas Pickford Pat Metheny Old folks Question and Answer The Pat Metheny Page Pat Metheny Our Spanish Love Song Beyond the Missouri Sky The Pat Metheny Page Transcription by Anders Pettersson. Pat Metheny Our Spanish Love Song (page 2 ) Transcription's Pool Pat Metheny Phase Dance Pat Metheny Group The Pat Metheny Page Transcription by Aaron Kumove. Pat Metheny Praise First Circle The Pat Metheny Page Transcription by Ville Väänänen. Pat Metheny Question and Answer Question and Answer The Pat Metheny Page Transcription by Vincent Org. Pat Metheny San Lorenzo Pat Metheny Group The Pat Metheny Page Transcription by Marcelo . The MIDI file is available. Pat Metheny September 15th (intro) Beyond the Missouri Sky The Pat Metheny Page Transcription by Germain. Pat Metheny So May It Secretely Begin Still Life (Talking) The Pat Metheny Page Transcription by Anders Pettersson. Pat Metheny Solar Question and Answer Luckas Pickford Pat Metheny Solar Question and Answer Lucas Pickford Pat Metheny Something To Remind You We Live Here The Pat Metheny Page Transcription by Wilson Lam. Pat Metheny Soul Cowboy Trio 99-> 00 Brent Struntzner Transcription by Martin Cartwright. Pat Metheny Spring Ain't Here Letter from Home The Pat Metheny Page Transcription by E. Hammarberg. Pat Metheny Sunlight Secret Story The Pat Metheny Page Transcription by Claes Wikdahl. Pat Metheny Tears Inside Rejoycing Soufflant EJMA Transcription by Pascal Lefloch. Bb and Eb versions are available. Pat Metheny The Bat 80/81 The Pat Metheny Page Transcription by Ville Väänänen. Pat Metheny The Girl Next Door We Live Here The Pat Metheny Page Transcription by Herbert Berthold. Pat Metheny The Longest Summer Secret Story The Pat Metheny Page Transcription by Claes Wikdahl. The MIDI file is available. Pat Metheny The Redone I Can See Your House From Here The Pat Metheny Page Transcription by Ville Väänänen. Pat Metheny The Road To You The Road To You The Pat Metheny Page Transcription by Alan Prather. Pat Metheny Third Wind Still Life (Talking) Brent Struntzner Transcription by Martin Cartwright. Pat Metheny Travels Travels The Pat Metheny Page Transcription by A. Derossi. Pat Metheny Two For The Road Beyond the Missouri Sky The Pat Metheny Page Transcription by Valter De Michiel. Pat Metheny Two For The Road Beyond the Missouri Sky Pat Metheny Two For The Road Transcription's Pool Pat Metheny Unity Village Bright Size Life The Pat Metheny Page Transcription by Ville Väänänen Pat Metheny Unity Village YouTube video Jazz Guitar Includes tablature Pat Metheny Unquity Road Bright Size Life The Jazz Education Database Transcription by Jeremey Poparad. Pat Metheny Waltz For Ruth Beyond the Missouri Sky Pat Metheny Waltz for Ruth Transcription's Pool Pat Metheny Whittlin' Wish (Joshua Redman) Soufflant EJMA Transcription by Pascal Lefloch. Bb and Eb versions are available. Pat Metheny Windows Like Minds Colin Campbell Pat Metheny You Speak My Language I Can See Your House From Here The Pat Metheny Page Transcription by Jos Groot. Paulinho da Viola Carinhoso Meu Tempo É Hoje (with Marisa Monte) A Guitarist's Notebook Audio is available. Requires Google Docs account. Peter Bernstein A Groovy Affair A Groovy Affair (Martin Sasse) Bruce Saunders Peter Bernstein Belief Consenting Adults (Brad Mehldau) Bruce Saunders Peter Bernstein Bemsha Swing Group 15 Plays Monk Bruce Saunders Peter Bernstein Billie's Bounce Mel's Spell (Melvin Rhyne) Bruce Saunders Transcription by Ricardo Grilli. Peter Bernstein Body and Soul A Groovy Affair (Martin Sasse) Bruce Saunders Peter Bernstein Bye-Ya Group 15 Plays Monk Bruce Saunders Peter Bernstein Carrott Cake Earth Tones Bruce Saunders Peter Bernstein Criss Cross Mosaic Bruce Saunders Peter Bernstein Eronel Group 15 Plays Monk Bruce Saunders Peter Bernstein Giant Steps Circle Line (Ralph Lalama) Bruce Saunders Peter Bernstein Grants Tune In Focus (Mike Carn) Bruce Saunders Peter Bernstein Here's That Rainy Day Mel's Spell (Melvin Rhyne) Bruce Saunders Transcription by Shawn Purcell Peter Bernstein In Walked Bud Monk Bruce Saunders Peter Bernstein It Happens Battle Cry (Ryan Kisor) Bruce Saunders Peter Bernstein Lady Bird Stick to the Kick (Melvin Rhyne) Bruce Saunders Transcription by Shawn Purcell Peter Bernstein Licks-A-Plenty The Legend (Melvin Rhyne) Bruce Saunders Transcription by Shawn Purcell Peter Bernstein Little Green Men Hearth's Content Bruce Saunders Peter Bernstein Little Melonae II Consenting Adults (Brad Mehldau) Bruce Saunders Peter Bernstein Means And Ends Brain Dance Mario Abbagliati Peter Bernstein Misterioso Group 15 Plays Monk Bruce Saunders Peter Bernstein My Ideal Signs of Life Jörg Heuser Peter Bernstein Public Domain Hearth's Content Bruce Saunders Peter Bernstein Someday My Prince Will Come Too Damn Hot (Dr. Lonnie Smith) Bruce Saunders Transcription by Erick Del Aguila. Rene Thomas Meeting Mister Thomas (page 2 , 3 ) Continuum Transcription by Frederic Favarel Robben Ford Naima The Big Picture (Shapes) Steve Kahn MP3 file, RealAudio file and solo analysis are available. Robben Ford Rugged Road Transcription's Pool Scott Henderson Giant Steps (page 2 , 3 , 4 , 5 ) Transcription's Pool Transcription by Simon Yu Scott Henderson Spears Spears Luckas Pickford Transcription by Mark Small. Scott Henderson Spears Spears Lucas Pickford Transcription by Mark Small. Scott Henderson The Creeping Terror Players (Jeff Berlin) JazzItalia Transcription by Giovanni Agostino Frassetto. MP3 file is available. Stanley Jordan All The Children (page 2 ) Continuum Steve Cardenás Eronel Give and Go (Danny McCaslin) Bruce Saunders Steve Kahn Clafouti You Are Here Steve Kahn MP3 file and solo analysis are available. Steve Kahn Sierra Madre Sunshower (Dave Valentin) Steve Kahn MP3 file and solo analysis are available. Steve Kahn Star Chamber Tightrope Steve Kahn MP3 file of theme and solo ,and solo analysis are available. Tal Farlow Seven Comes Eleven YouTube video Jazz Guitar Includes tablature Tal Farlow Taking A Chance On Love Petri Krzywacki Includes tablature. Tim Miller Spark Sides A Guitarist's Notebook Requires Google Docs account. Vic Juris My Funny Valentine YouTube video Jazz Guitar Includes tablature Wayne Krantz Black Ocean Endlessness (page 2 ) Greenwich Mean Kevin Rose Wayne Krantz Infinity Split (page 2 ) Greenwich Mean Kevin Rose Wes Montgomery 13 (Death March) Jimmy and Wes –The Dynamic Duo Steve Kahn MP3 file and solo analysis are available. Wes Montgomery Airegin (page 2 ) Transcription's Pool Wes Montgomery Besame Mucho Boss Trio Jörg Heuser Wes Montgomery Bock To Bock Fingerpickin' Steve Kahn Theme , MP3 file and solo analysis with comparison with the version on The Alternative Wes Montgomery are available. Wes Montgomery Bock To Bock The Alternative Wes Montgomery Steve Kahn Theme , MP3 file and solo analysis with comparison with the version on Fingerpickin are available. Wes Montgomery Canadian Sunset Complete Riverside Recordings Bruce Saunders Wes Montgomery Con Alma Bumpin' Steve Kahn MP3 file, RealAudio file,and solo analysis are available. Wes Montgomery D Natural Blues (page 2 , 3 ) Transcription's Pool Wes Montgomery Days of Wine and Roses Boss Trio Jörg Heuser Wes Montgomery Days of Wine and Roses (page 2 , 3 ) Continuum Wes Montgomery Deliah Transcription's Pool Wes Montgomery Four on Six Smokin'at The Half Note (with Wynton Kelly Trio) JazzItalia Transcription by Marcello Zappatore. MP3 file (with slowed down version) is available. Wes Montgomery Four On Six (page 2 , 3 ) The Incredible Jazz Guitar Transcription's Pool Wes Montgomery Gone With The Wind Teh Incredible Jazz Guitar Steve Kahn MP3 file, RealAudio file and solo analysis are available. Wes Montgomery Gone With The Wind Udo Wiemann Wes Montgomery Here's That Rainy Day Bumpin' Mario Abbagliati Wes Montgomery If I Should Lose You Groove yard (Montgomery Brothers) A Guitarist's Notebook Audio is available. Requires Google Docs account. Wes Montgomery If I Should Lose You (alt take) Dangerous (The Montgomery Brothers) A Guitarist's Notebook Audio is available. Requires Google Docs account. Wes Montgomery Impressions Smokin'at the Half Note Jörg Heuser Wes Montgomery In Your Own Sweet Way The Incredible Jazz Guitar Jörg Heuser Wes Montgomery In Your Own Sweet Way OBM Jazz Transcription by Olivier Boyer-Masutti. Wes Montgomery James and Wes The Dynamic Duo Jörg Heuser Wes Montgomery James and Wes The Dynamic Duo OBM Jazz Transcription by Olivier Boyer-Masutti. Wes Montgomery Missile Blues (Take 6) Transcription's Pool Wes Montgomery No Blues Smokin'at the Half Note Jörg Heuser Wes Montgomery No Blues Smolin'at the Half Note (Wynton Kelly) The Jazz Education Database Transcription by Jeremey Poparad. Wes Montgomery Once I Loved Goin'Out Of MY Head Steve Kahn MP3 file, RealAudio file,and solo analysis are available. Wes Montgomery 'Round Midnight (and intro section) The Wes Montgomery Trio:A Dynamic New Sound Steve Kahn MP3 files ( solo and intro ),RealAudio files ( solo and intro ),and analysis are available. Wes Montgomery 'Round Midnight Trio Jörg Heuser Wes Montgomery Sam Sack Bags Meets Wes (with Milt Jackson) Steve Kahn MP3 file and solo analysis are available. Wes Montgomery Satin Doll The Wes Montgomery Trio:A Dynamic New Sound Steve Kahn MP3 file and solo analysis are available. Wes Montgomery Satin Doll Free Jazz Lessons Transcription by Steve Nixon. Wes Montgomery Says You (page 2 ) Movin'Alongside Continuum Wes Montgomery Says You (page 2 ) Transcription's Pool Wes Montgomery Snowfall Groove Brothers Steve Kahn Theme , MP3 file and solo analysis are available. Wes Montgomery So Do It Movin'Alongside Continuum Wes Montgomery Stablemates Stablemates (with Milt Jackson) Projazz Lab Wes Montgomery Sundown California Dreaming Steve Kahn MP3 file and solo analysis are available. Wes Montgomery Surrey With a Fringe On Top Willow Weep For Me (with The Wynton Kelly Trio) A Guitarist's Notebook Audio is available. Requires Google Docs account. Wes Montgomery The Big Hurt Tequila Steve Kahn MP3 file, RealAudio file,and solo analysis are available. Wes Montgomery The Days of Wine and Roses Boss Guitar JazzItalia Transcription by Francesco Lesi. MP3 file is available. Wes Montgomery The Days of Wine and Roses OBM Jazz Transcription by Olivier Boyer-Masutti. Wes Montgomery The Thumb Tequila JazzItalia Transcription by Francesco Lesi. MP3 file is available. Wes Montgomery The Thumb Tequila Jörg Heuser Wes Montgomery Too Late Now OBM Jazz Chord melody. Transcription by Olivier Boyer-Masutti. Wes Montgomery Tune Up Moving Along Luckas Pickford Played on Fender Bass VI "bass guitar". Wes Montgomery Tune Up Moving Along Lucas Pickford Played on Fender Bass VI "bass guitar" Wes Montgomery Twisted Blues So Much Guitar Steve Kahn MP3 file, RealAudio file and solo analysis with comparison with the version on Goin'Out Of My Head are available. Wes Montgomery Twisted Blues Goin'Out Of My Head Steve Kahn MP3 file, RealAudio file and solo analysis with comparison with the version on Much Guitar are available. Wes Montgomery Unit 7 Wes Montgomery Plays The Blues Wes Montgomery Unit 7 Smokin'At The Half Note Steve Kahn MP3 file and solo analysis are available. Wes Montgomery Unit 7 Smokin'at the Half Note Jörg Heuser Wes Montgomery West Coast Blues Transcription's Pool Wes Montgomery What's New Smokin'at the Half Note Jörg Heuser Wes Montgomery Willow Weep For Me Smokin'at the Half Note Dana Wright Wes Montgomery Yesterdays YouTube video Jazz Guitar Includes tablature. Recent posts
[REVIEW] Samplemodeling "The Saxophones"
Lenny Pickett seminar
399 scales in the new edition of "The Scale Omnibus"
Some saxopedia numbers
FREE 400-page book: "The Scale Omnibus"
A few changes at saxopedia
NEA Jazz Masters Awards Ceremony and Concert Webcast
[REVIEW] Slick Licks That Stick,by Bobby Stern
Archives
November 2014 (1)
September 2014 (1)
June 2014 (1)
May 2014 (1)
April 2014 (2)
January 2014 (1)
December 2013 (3)
November 2013 (1)
October 2013 (1)
September 2013 (1)
June 2012 (1)
April 2012 (1)
March 2012 (1)
February 2012 (1)
December 2011 (3)
November 2011 (1)
October 2011 (2)
September 2011 (4)
August 2011 (3)
July 2011 (6)
June 2011 (9)
May 2011 (1)
Blogroll
A passion for Jazz
BestSaxophoneWebsiteEver
Casa Valdez Studio
Charles McNeal
Everything Saxophone
Harder Bop
Jazz Bari Sax
Jazz Quotations
Jazz-o-matic
Jazz-
JK Chang –Bebop Cookbook
Kevin Sun
Mansfield University
Matt Otto
Michael Brecker Live Recordings
Neff Music
Patchman Music
Practice Portal
Sax Station
Sax-on-the-Web
Sax-Shed
Saxophone TV
Saxophone .
Scooby-Sax
So Killing,Man!
StormHorn
Taming the Saxophone
Tim Price
Transcription's Pool
Yahoo Wind Controller Group
MENU
Home
Transcriptions

Sax
Trumpet
Guitar
Piano
Bass
Other instruments

Charts

Normal register
Altissimo register

The Scale Omnibus
iOS Apps
Links
Contact
The material by saxopedia is licensed under a Creative Commons Attribution Unported License .
Powered by WordPress & Atahualpa
Hai trascritto un solo o trovato una trascrizione per chitarra che non compare in questa lista? Per piacere fammelo sapere .
It is essential for Cal EMA and organization responsible for your deployment to have your current information. Please pick your name and enter your SAP ID number (the ...
QI believes that the statement under investigation evolved in a multistep process from a changing and imperfect interpretation of Dante's work. In 1915 Theodore Roosevelt accurately wrote that Dante had "reserved a special place of infamy" for neutral angels. In 1917 a religious orator named W. M. Vines incorrectly stated that Dante had placed neutral individuals "in the lowest place in hell".
"Spanish Castle Magic" is one of the few songs from Axis: Bold as Love that Hendrix regularly performed in concert. [4] Live recordings of the song are found on BBC Sessions , Live at the Oakland Coliseum , Stages , Live in Ottawa , Live at Woodstock , Blue Wild Angel: Live at the Isle of Wight , Winterland , and The Jimi Hendrix Experience box set. [5]
Download sheet music for Jimi Hendrix and print it instantly, and sync your digital sheet music to the FREE Musicnotes PC, web and mobile apps. Choose from digital sheet music for new and popular Jimi Hendrix songs, including "Bold As Love", , or click the button below to browse all Jimi Hendrix sheet music.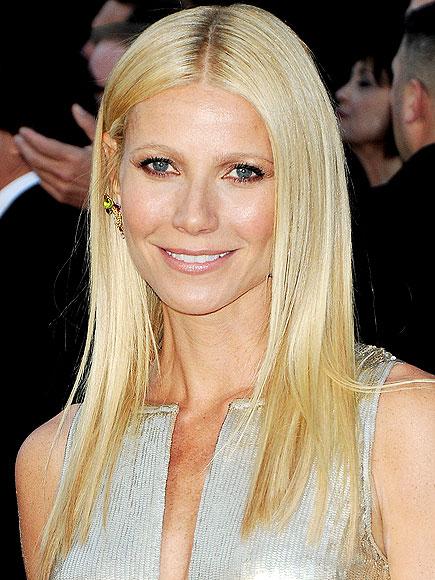 if.essentialpools.info